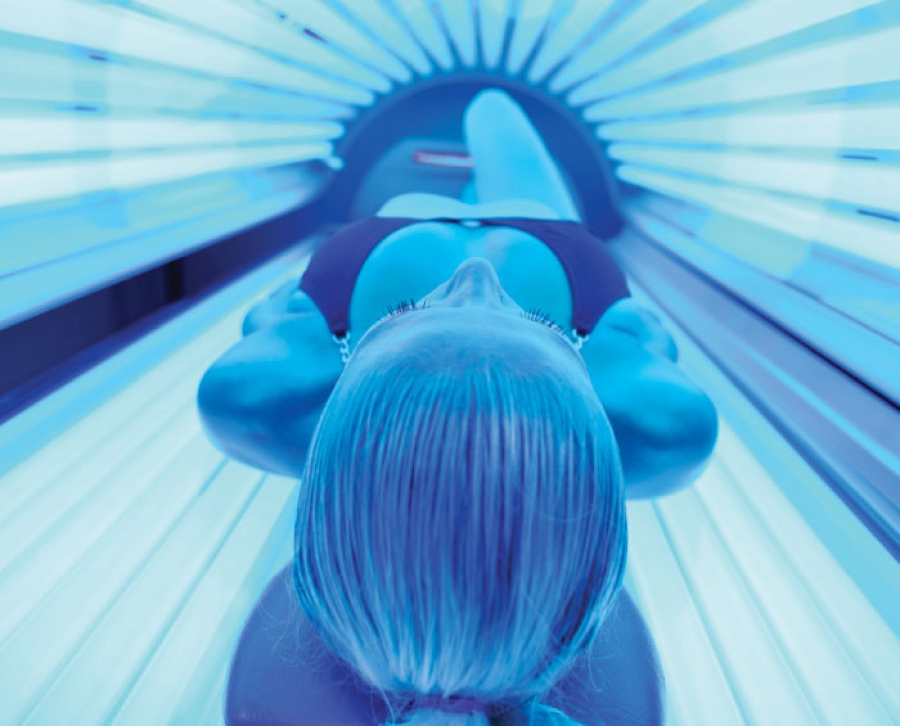 28 May

Pros and Cons of Hiring vs Buying a UVB Bed to Treat Psoriasis

Psoriasis is a skin condition that can be embarrassing and difficult to treat. You may be aware that UVB light treatment is a very effective way to treat psoriasis, and if you want to be able to treat yourself at home rather than going to a hospital or clinic, a home UVB unit is a great solution. But what's best – hiring or buying a home UVB unit

There are pros and cons to both hiring and buying a home UVB bed for treating psoriasis. In this post, we'll explore those pros and cons to help you decide which is the best option for you.
Hiring a UVB Bed
First of all, let's look at the some of the main advantages of hiring a UVB unit:
Hiring is Cheaper & the Initial Investment is Low
The biggest advantage of hiring a home UVB unit is the cost. If you are considering buying a UVB bed, it will likely be a significant investment. UVB beds can be expensive, so it's important to factor in the cost before making a decision. Hiring a UVB bed is often a more affordable solution – you don't have to make a big upfront investment. So, if you don't want to outlay a lot of money all at once, hiring is a great option.
Try Before You Buy
If you have never used UVB light treatment before, hiring a home unit is a great way to try it out and see if it works for you. You can try out the UVB unit and determine if it's an effective treatment for your psoriasis without having to commit to buying it outright.
If you decide you like it and want to continue using it, and would prefer having a unit on hand all the time, you can always buy one later if preferred.
You Only Pay For What You Need
When you're using UVB light treatment to treat psoriasis or a similar skin condition, you can't use the unit all the time. It's necessary to take periods of rest between sessions, so the skin can recover. When you buy a UVB unit, you're effectively paying for something that will spend a lot of time sitting idle. When you hire, you only pay for the periods when you actually use the unit.
Additionally, if you only need UVB light treatment for a short period of time, such as during a particularly bad flare-up, hiring is a great option. You can use the unit for as long as you need it and then return it when you're finished.
It's Not Permanently Taking Up Space in Your Home
A home UVB unit is a large piece of equipment. If you decide to buy one, it will need to be stored somewhere in your home when not in use. This can be a problem if you live in a small home or apartment with limited storage space. If you hire, you don't have to worry about where to store the unit when you're not using it – you can simply return it to the hire company and just rent it again when you need it.
No Maintenance Costs
When you hire a home UVB unit, you don't have to worry about maintenance or servicing costs. If something goes wrong with the unit, it's the hire company's responsibility to fix it. This is something to consider if you do decide to buy a unit, as these costs can add up over time.
Buying a UVB Bed
Now let's look at some of the advantages of buying your own home UVB unit:
You Know the Quality of the Unit
When you buy a home UVB unit, you know exactly what you're getting. You can research different models and brands and choose the one that you think will best suit your needs. When you hire, you generally don't have a choice of which unit you get. Although with a reputable hire company, you can be sure that the units are well-maintained and in good working order.
You Can Create a Flexible Treatment Schedule to Suit You
When you buy a home UVB unit, you're not restricted by someone else's schedule – you can create your own treatment schedule that fits in with your lifestyle rather than having to work around when a unit is available for hire.
More Flexibility to Respond to Sudden Flare-Ups
A final advantage of buying is that you can respond to any sudden flare-ups quickly. If you have your own unit, you can start using it immediately to try and get the flare-up under control. With a hired home UVB unit, you might have to wait until it's available to hire again before you can start treatment.
Quick Recap of the Pros & Cons
As you can see, there are advantages and disadvantages to both options. Ultimately, the decision comes down to personal preference and what will work best for you and your individual circumstances.
Let's do a quick recap of the main points:
Hiring a Unit:
Pros
Cons

More affordable option
Try before you buy
Only pay when you need it
Takes up less space
No maintenance costs

Can be costly over a long period
Less control over quality
There may be a wait for a unit to become available for hire
You may not be able to respond to sudden flare-ups quickly
Buying a Unit:
Pros
Cons

More control over the quality
More flexible treatment schedule
Ability to respond to flare-ups straight away

Large initial outlay
Long term commitment
Service, maintenance & insurance costs
Requires permanent storage space
So, What's the Verdict?
If you're not sure whether home UVB treatment is right for you, hiring a unit is a great way to try it out with minimal risk. Hiring is a low cost, no-hassle option that gives you the freedom to use a UVB unit for as long as you need it, without any long term commitment.
If you're considering buying a home UVB unit, and you're certain that home UVB treatment is right for you, think about what will work best for you and your lifestyle. If you have the space to store it and don't mind paying a higher upfront cost, buying might be the right option for you.
Whichever option you choose, home UVB treatment is an effective way to manage psoriasis and can offer great results. And remember, whether you decide to hire or buy, be sure to do your research and deal with a reputable company.
If you have any questions or would like more information about home UVB treatment, please don't hesitate to get in touch. We're always happy to help.